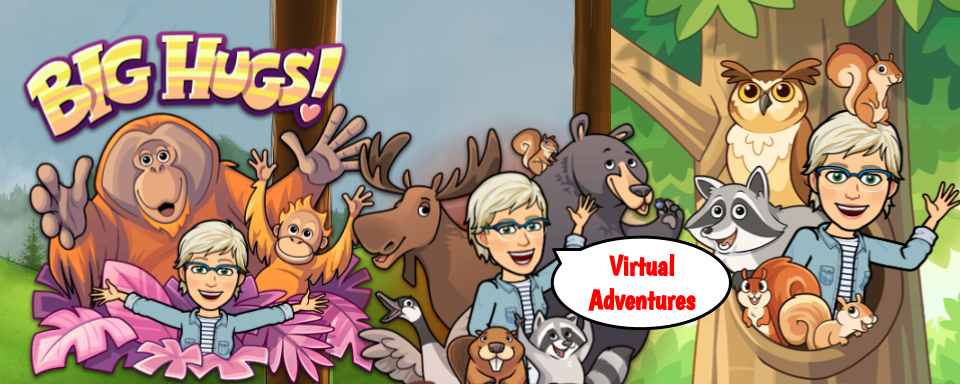 Virtual Adventures
Past Virtual Adventures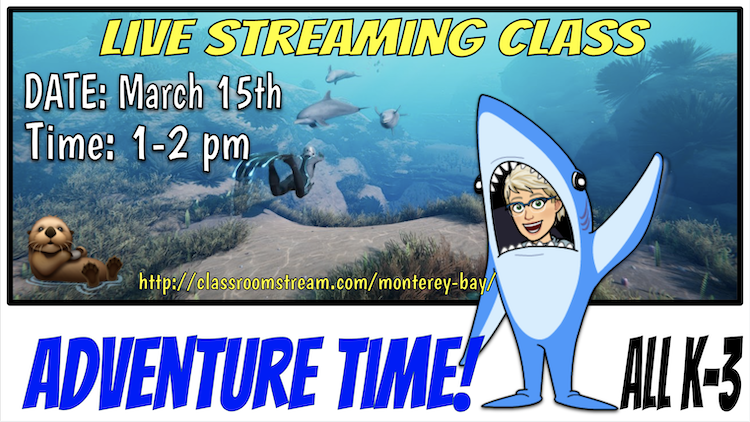 Hey K-3 students! Do you want to go on a Virtual Adventure with me to the Monterey Bay Aquarium and into the ocean exploring?
This series live-streaming class will focus on the aquatic world of the Monterey Bay. Virtual lessons will live-stream to the top
of this website and to YouTube. So, you can Cast the live-stream to your TV through your casting device.
The first series of classes takes us into the world of the Sea Otter.
This will be a K-3 live-streamed event for families to do from home. Teachers are welcomed to hold Meet sessions with their students
for socialization/discussion. I will have my own students on a Meet, but they will not be live-streamed. It will be recorded for later
play for those who cannot attend live.
OTTER SPOTTER ADVENTURE
Dates:
Class 1 – March 15th 1-2 pm
Class 2 – March 22nd 11-12 am
Class 3 – April 5th 11-12 am
Go to the Monterey Bay page for more details about this amazing live-streamed virtual reality lesson for all K-3 students.