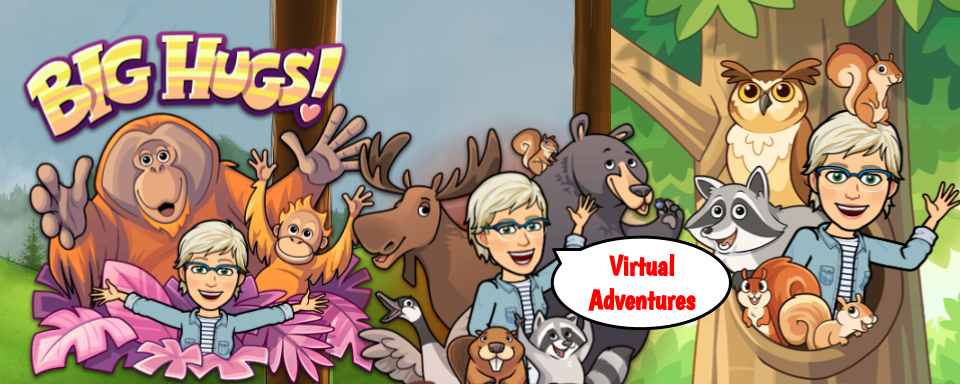 Virtual Adventures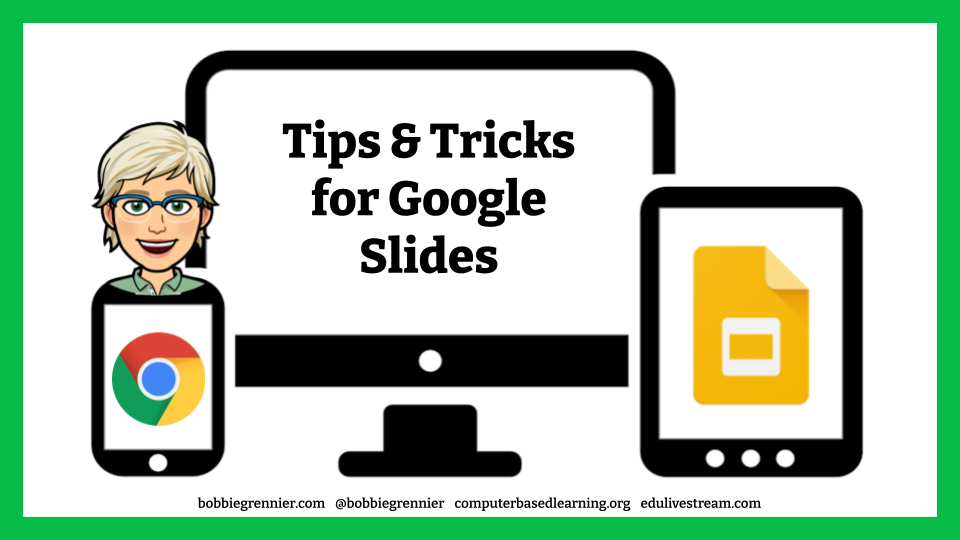 Digital Citizenship 2 
Monday, Oct. 4th 8:30 am
Use this Meet link: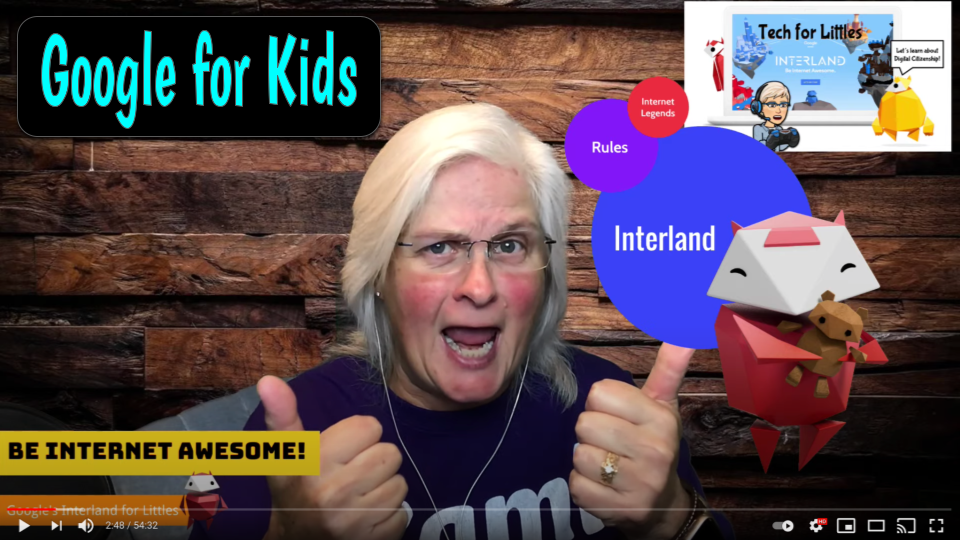 Into the Twilight Zone | Jennie Berglund
Description:
Just beyond the reach of sunlight lies the ocean's twilight zone, also known as the mesopelagic zone.
Join Jennie Berglund to learn how scientists use robots to explore these mysterious waters.
If you don't see the "LIVE NOW" announcement right at the start time please don't worry. Sometimes the stream takes a minute to get started. We suggest refreshing the page about once a minute and keeping an eye on the chat bar for updates.
Past Virtual Adventures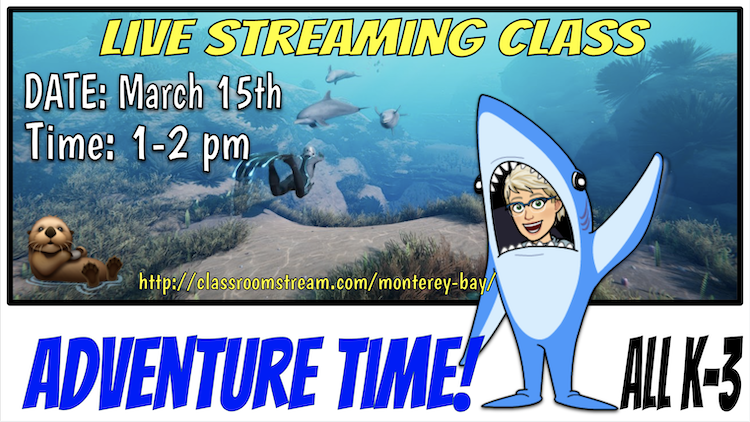 Hey K-3 students! Do you want to go on a Virtual Adventure with me to the Monterey Bay Aquarium and into the ocean exploring?
This series live-streaming class will focus on the aquatic world of the Monterey Bay. Virtual lessons will live-stream to the top
of this website and to YouTube. So, you can Cast the live-stream to your TV through your casting device.
The first series of classes takes us into the world of the Sea Otter.
This will be a K-3 live-streamed event for families to do from home. Teachers are welcomed to hold Meet sessions with their students
for socialization/discussion. I will have my own students on a Meet, but they will not be live-streamed. It will be recorded for later
play for those who cannot attend live.
OTTER SPOTTER ADVENTURE
Dates:
Class 1 – March 15th 1-2 pm
Class 2 – March 22nd 11-12 am
Class 3 – April 5th 11-12 am
Go to the Monterey Bay page for more details about this amazing live-streamed virtual reality lesson for all K-3 students.